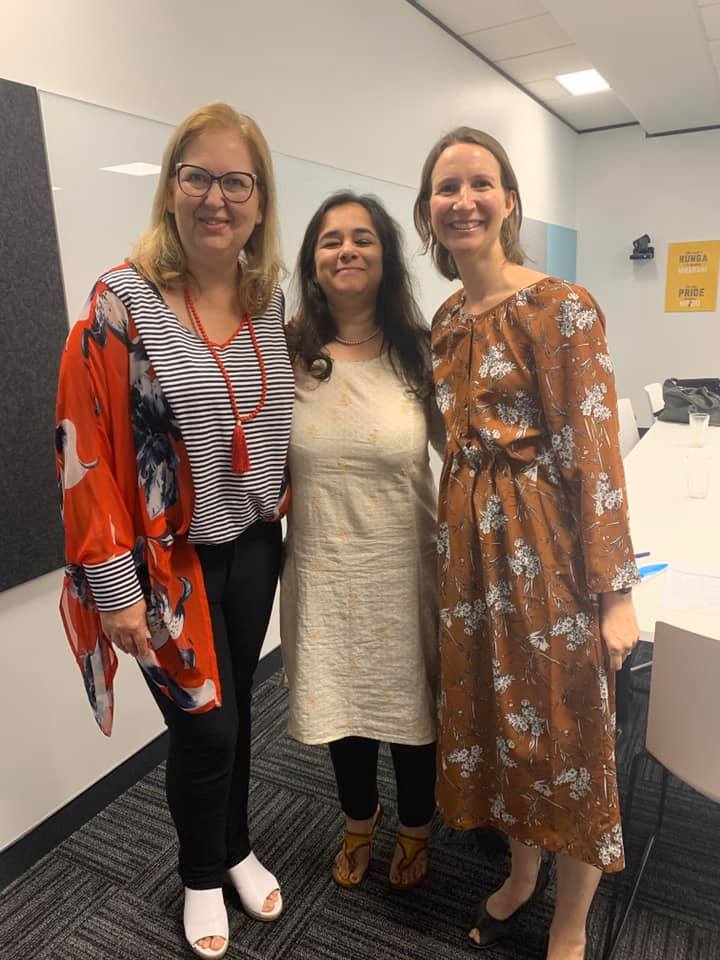 12 Dec

The South African Community in New Zealand meet the New Zealand High Commissioner

New Zealand's new High Commissioner to South Africa will be the first woman to take up the job.

The meeting was a wonderful opportunity to collaborate with thought leaders and the newly appointed New Zealand 🇳🇿 High Commissioner to Southern Africa. The discussion explored opportunities that exist or may exist between Southern African countries and New Zealand. It was a frank and open informal talk covering multiple economic sectors but also included/touched on family migration and the plight of families wanting to re-unite with ageing parents under the family category. Below – Nandita (Regional Manager Community Engagement) and Sarah (newly appointed High Commissioner to be based in Pretoria, South Africa).

It was an honour to meet Sarah Lee who is about to take up this Southern African post.  She will be based in Pretoria and will represent New Zealand in Southern Africa.